Principal Investigator
Joe Pogliano
Professor of Molecular Biology
Joe Pogliano is a Professor of Biological Sciences at the University of California San Diego and cofounder of Linnaeus Bioscience Inc. He received B.S. degrees in Chemistry and Honors Biology from the University of Illinois, Champaign. He obtained a Ph.D. from Harvard Medical School where he studied cell division, outer membrane stress responses, antibiotic mechanism of action and protein secretion. As a postdoc at the University of California San Diego he studied cytoskeletal proteins involved in plasmid DNA segregation.
He joined the UCSD faculty in 2003 where his research has focused on using cell biological tools to study bacterial cell growth, DNA replication, cell division, outer membrane biogenesis, and the mechanisms by which antibiotics target these essential cellular processes. His lab recently discovered the "phage nucleus", a compartment formed by many bacteriophage that replicate in Pseudomonas. The phage nucleus compartmentalizes phage replication, with phage DNA and enzymes required for replication and transcription localized inside the nucleus while phage structural proteins and metabolic enzymes localize in the cytoplasm. He and Kit Pogliano developed Bacterial Cytological Profiling (BCP) technology that provides a rapid method for screening for antibiotics against multidrug resistant bacteria and understanding their mechanisms of action.
Postdocs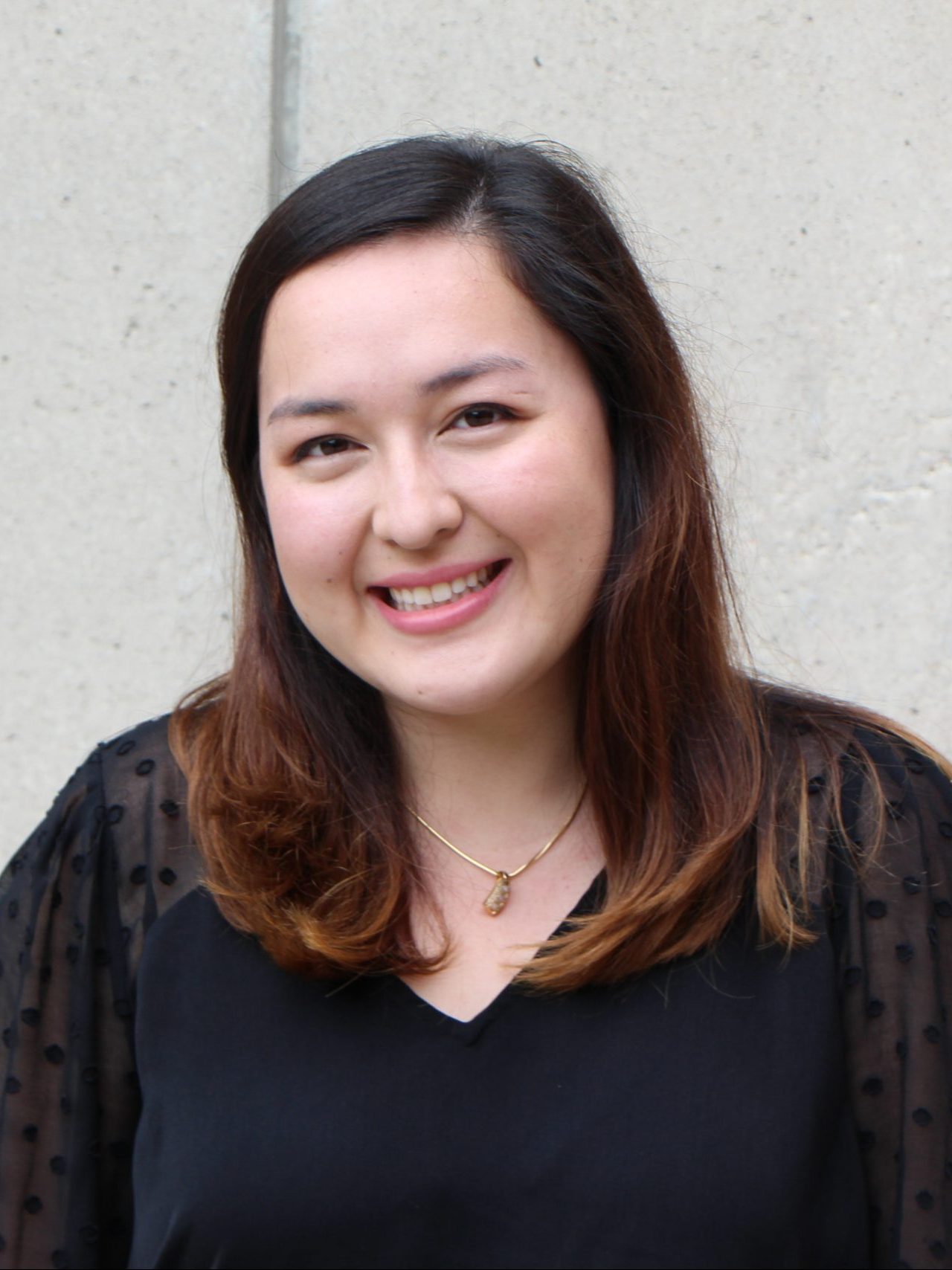 Annie Aindow
Postdoctoral Scholar, joint with the Villa lab
Annie received her B.A. in Molecular & Cell Biology from UC Berkeley. She completed her undergraduate thesis work in Jeremy Thorner's lab, where she studied yeast alpha-arrestin phospho-regulation. She earned her Ph.D. in Biochemistry from Harvard University, working with Dan Kahne on cell wall biosynthesis enzymes from methicillin-resistant Staphylococcus aureus. Her graduate work was supported by an NSF Graduate Research Fellowship.
In the Pogliano lab, Dr. Aindow works on conserved hypothetical proteins in jumbo bacteriophage. Her work utilizes protein biochemistry, fluorescence microscopy, and genetic assays to investigate the specific mechanisms of phage nucleus formation.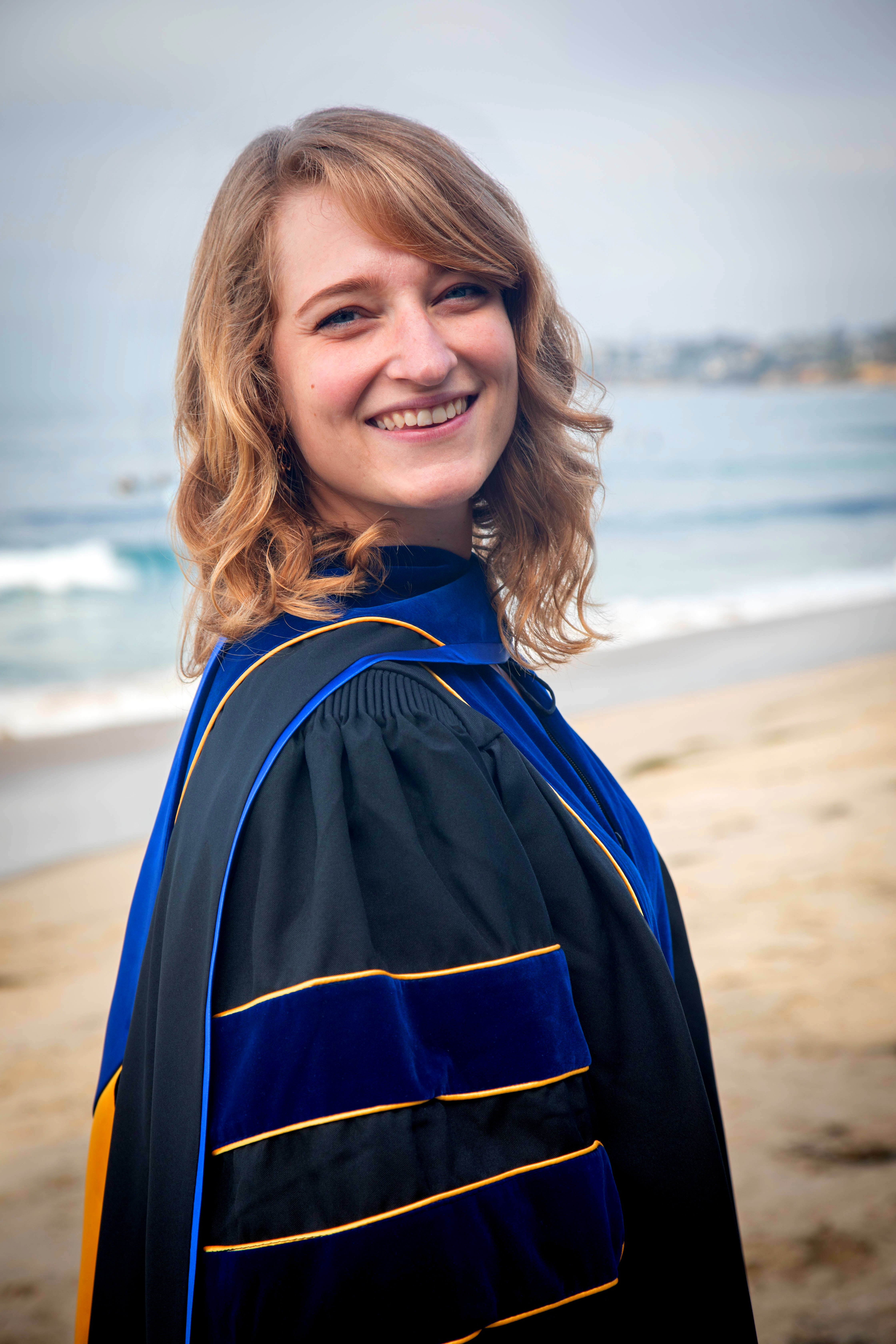 Erica Birkholz
Postdoctoral Scholar
Erica earned her B.S. in Biochemistry and Cell Biology from UCSD, graduating magna cum laude in 2016. Her undergraduate research was aimed to discover new antibiotics produced by diverse bacteria in Joe Pogliano's lab, receiving the Doris Howell and Julia Brown scholarships for two summers of independent research. In 2022, she completed her Ph.D. in Biology from UCSD upon characterizing the first known nucleus-forming jumbo phage that infects E. coli and studying the competitive mechanisms influencing the speciation of nucleus-forming jumbo phage. Her Ph.D. thesis was supported by the David V. Goeddel Chancellor's Fellowship and CMG training grant.
As a postdoc in the Pogliano Lab, Dr. Birkholz is elucidating the molecular mechanism of a competitive interference factor and investigating the standing theories of eukaryogenesis, particularly the evolution of the Viral Eukaryogenesis Theory (Philip Bell 2001) in light of the discovery of nucleus-forming phages.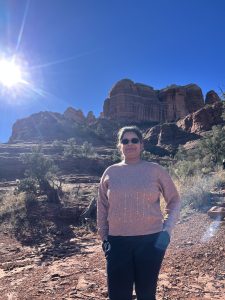 Phoolwanti Rani
Postdoctoral Scholar, joint with the Villa lab
Phoolwanti Rani is a post-doctoral fellow in the laboratory of Joe Pogliano and Elizabeth Villa. After completing BSc (Bachelor of Science) and Msc (Master of Science) in Bioinformatics and Biochemistry respectively from Kurukshetra University (India), she decided to pursue her passion for science and joined Indian Institute of Science, Bangalore (India) in Prof. V. Nagaraja's laboratory. In Ph.D., she worked on Mycobacterial DNA topoisomerase I and established its role in RNA metabolism and chromosome segregation. She did brief post-doc in Prof. David Gilbert laboratory (SDBRI, San Diego) and worked on replication timing. In his laboratory she contributed to the 4D nucleome project and mapped high resolution replication timing in different cell lines. She also established pA-DamID in the laboratory and mapped LADs (Lamin associated domains).
In Joe Pogliano and Elizabeth Villa's lab, she is working on nucleus forming Jumbo phage and trying to understand the function of various proteins important for the same. In her free time, she enjoys spending time with friends, hiking, cooking, and learning Indian classical Dance.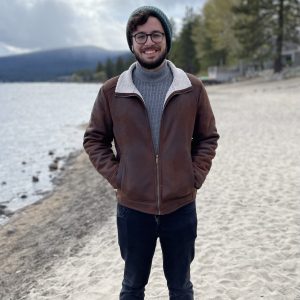 Eray Enustun
Postdoctoral Scholar, joint with the Corbett lab
Eray received his B.Sc. in Molecular & Cell Biology with a double major in Chemical & Biological Engineering from Koc University, Turkey. In 2015, he worked with Dr. Cagla Eroglu at Duke University on "Astrocytes' role in synaptogenesis". He completed his masters thesis work on "Role of chromatin modifying enzymes in fibroblast-to-hepatocyte transdifferentiation" with Dr. Tamer Onder at Koc University. In the Pogliano Lab, Eray is working on identifying the components of the phage nucleus and how they mediate the functions of: DNA export to capsids, mRNA export to cytoplasm and protein translocation.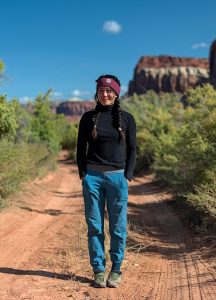 Koe Inlow
Postdoctoral Scholar, joint with the Villa lab
Koe obtained her undergraduate degree from the College of Creative Studies at UC Santa Barbara in 2018. Under the mentorship of Herbert Waite, she investigated the biophysical properties of granular nanoparticles distributed along mussel byssal thread cuticle to understand their role in adaptation and synthetic design of high-performance coatings. She then received her Ph.D in Biochemistry and Biophysics from Brandeis University in 2023, where she was co-advised by Jeff Gelles and Jane Kondev. There, she studied the dynamics of post-termination bacterial RNA polymerase on DNA using a combination of single-molecule TIRF microscopy and mathematical modeling.
Graduate Students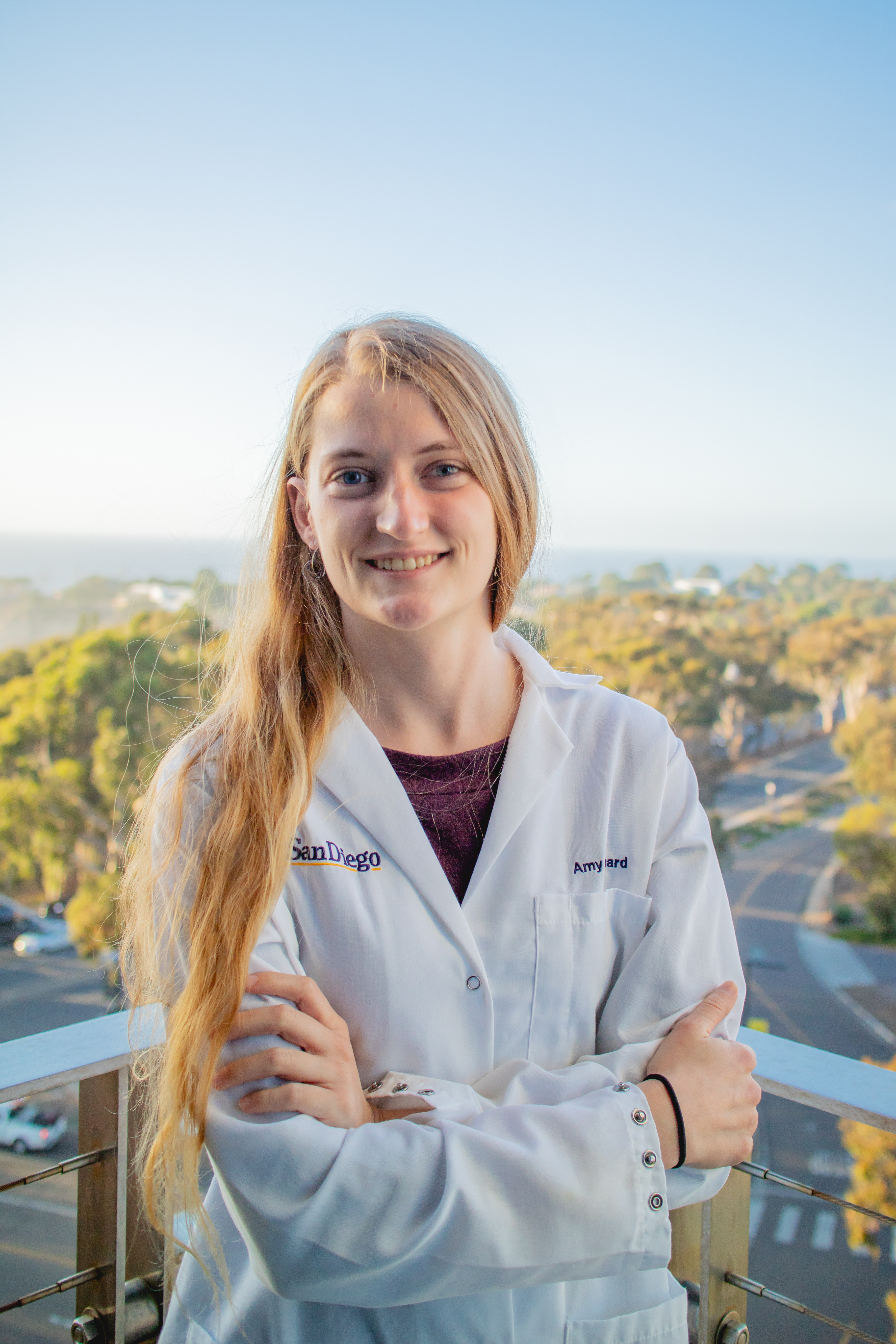 Amy Prichard
Biology PhD Candidate (started Fall 2018), joint with the Villa lab
Amy earned her BS in Biochemistry from the University of Minnesota, Twin Cities in 2018. As an undergraduate, she worked jointly in David Kirkpatrick's and Duncan Clarke's labs studying the cell biological effects of histone phosphorylation mutants on meiosis in yeast. While doing this work, she realized her love of microscopy and decided to continue studying the cell biology of microscopic organisms in her graduate work. In the Pogliano lab, Amy is working on understanding how a seemingly simple bacterial virus can make a complex structure like a phage nucleus during its replication in its host bacterial cell. To this end, she is researching the diversity and complexity of the nucleus-based phage replication pathway by focusing on Erwinia phages (such as RAY, Asesino, and Joad) since they are numerous and belong to many clades of nucleus-forming phages. In her free time, Amy enjoys gaming, hiking, reading books, performing music, and drawing.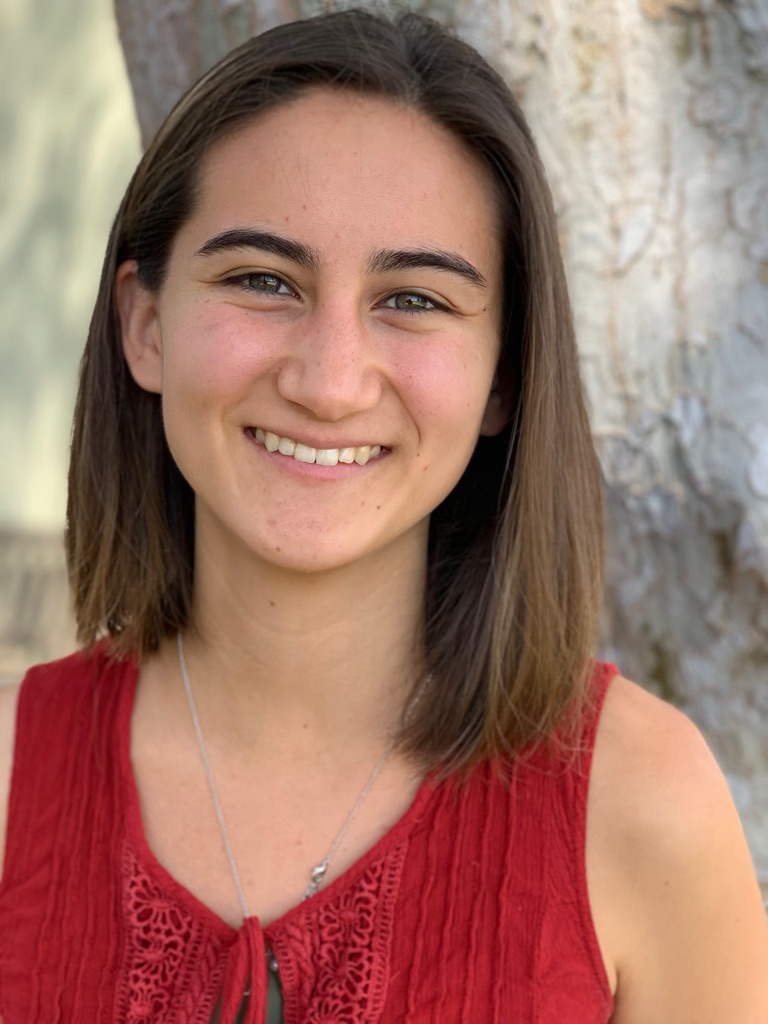 Emily Armbruster
Biology PhD Student (started Fall 2019), joint with the Kit Pogliano lab
Emily graduated with her BS in Biology from California Lutheran University in 2019. While pursuing her bachelor's degree, she conducted research in both organic chemistry and molecular parasitology. She contributed to the development of novel nucleic acid dye molecules under the mentorship of Dr. Jason Kingsbury and investigated the gene expression pathways driving encystation of Entamoeba histolytica in Dr. Paloma Vargas' lab.
As a PhD student under the joint mentorship of Joe Pogliano and Kit Pogliano, Emily is investigating the initial processes and components required for assembly of a functional phage nucleus using a variety of molecular biology, cell biology and genetics techniques.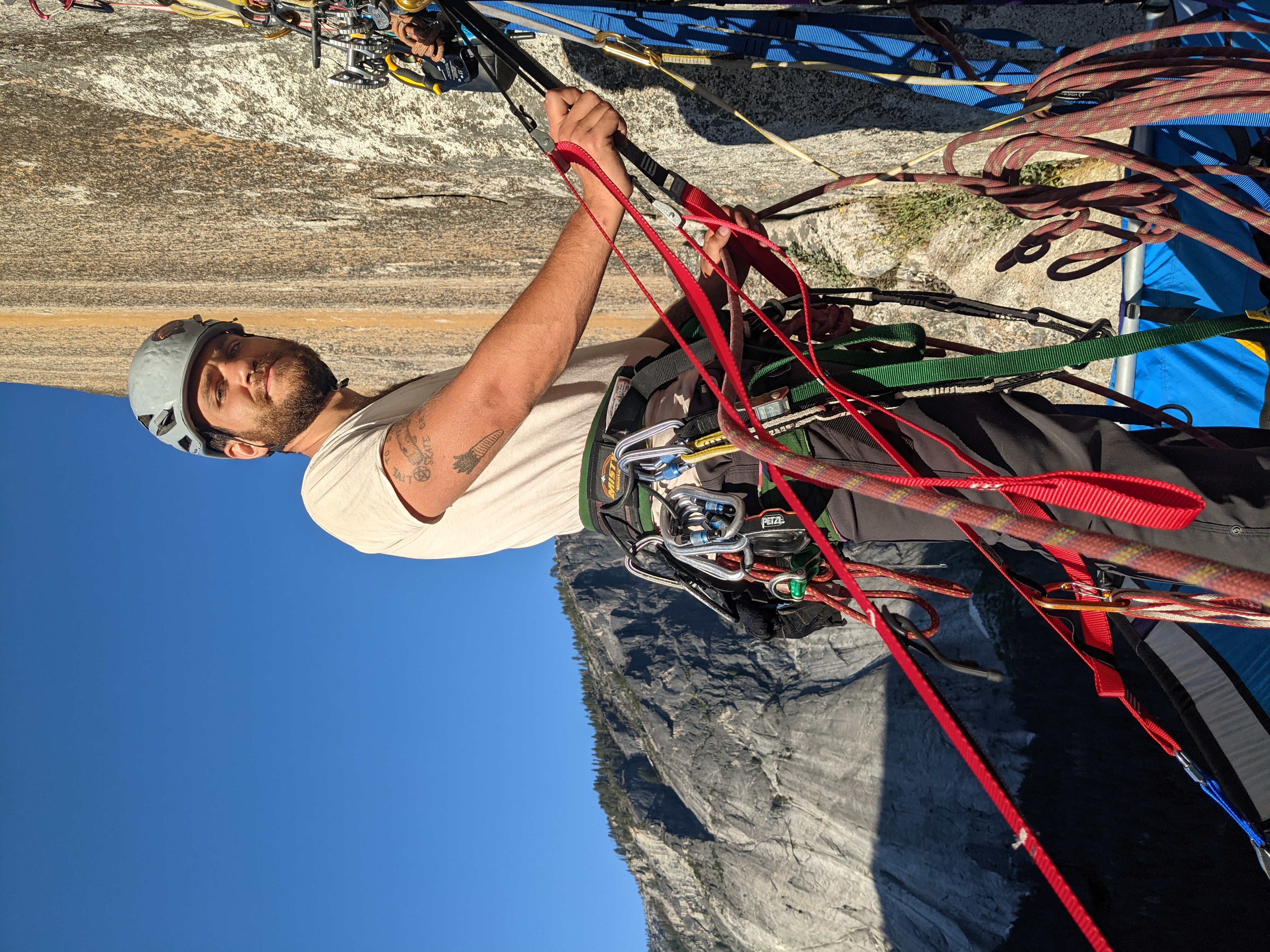 Chase Morgan
MD/PhD Student (started Summer 2021)
Chase joined the UCSD Medical Scientist Training Program in 2019. Before UCSD, he completed his Bachelor's degree in Biochemistry at Columbia University, where he studied P. aeruginosa biofilms under the guidance of Dr. Lars Dietrich. He further pursued a research fellowship in the NIH Department of Laboratory Medicine studying protein-protein interaction with Dr. David B. Sacks. His current research focuses on the dynamic processes by which nucleus-forming phages organize proteins within the bacterial cell and the potential for nucleus-forming phages to be used as therapeutics for human infections.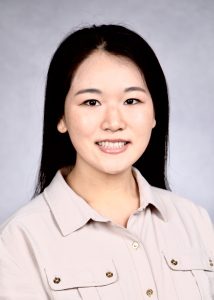 Ying-Xing (Linda) Li
Biomedical Sciences PhD Student (started Fall 2021)
Linda graduated with her B.S. degree in Biochemistry and minored in Chemistry from the University of Illinois at Urbana Champaign in May 2020. As an undergraduate, she worked in Dr. Steven Blanke's labs studying the impacts of C. jejuni secreted Cytolethal Distending Toxin-mediated DNA damage on the intestinal homeostasis. In the Blanke lab, her interdisciplinary research involved cell biology, biochemistry and microbiology. As a PhD student under the mentorship of Dr. Joe Pogliano, Linda is working on investigating the proteins that are essential for phage infections and studying the functional importance of various genomes during phage infections. In her free time, Linda enjoys traveling, reading, music and fitness.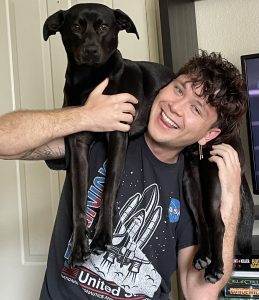 Taylor Forman
Biology PhD Student (started Fall 2021), joint with the Justin Meyer lab
Taylor graduated with his BA and MA in Biology from Wesleyan University in 2019. While pursuing his bachelor's and master's degrees, he conducted research in evolutionary ecology and antibiotic resistance. He helped investigate strains of Bacillus isolated along a salinity gradient and from rhizospheres of various plants and at different elevations to study the origin of bacterial speciation. He also led a project centered around determining the synergistic effect of copper and ribosome-inhibiting antibiotics. He then spent two years working at Boston Children's Hospital using human iPSCs to investigate rare neurological diseases.
As a PhD student under the joint mentorship of Joe Pogliano and Justin Meyer, Taylor is leveraging novel genetic engineering and molecular biology tools to explore the evolutionary origins of the phage nucleus, and how these processes relate to the eukaryotic nucleus.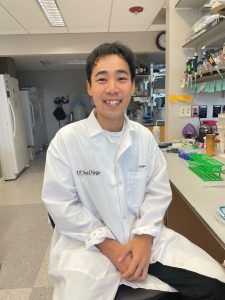 Wannasrichan (Jay) Wichanan
Visiting PhD student (Biochemistry and Molecular biology) from Chulalongkorn university, Thailand
My thesis work in Thailand is to identify genes that have anti-Pseudomonas properties from a novel nucleus-forming phage named Churi01. I also worked on a novel phage named JJ01 that has potential to be used in phage therapy and leads to antibiotic trade-off in phage-resistant P. aeruginosa
I have visited the Pogliano lab, UCSD for since June until the end of 2023 and my main work here is to knockout the identified antibacterial genes from the nucleus-forming phages including phiKZ and phiPA3 using CIRSPR-Cas13 live system to see how they are important to the phages during the infection.
Staff & Admin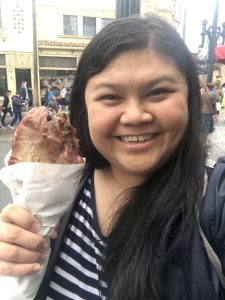 Ria del Rosario
Faculty Assistant
Ria has been a Faculty Assistant for the School of Biological Sciences since 2004. She is also the Chair's assistant to the Department of Cell & Developmental Biology. She was once described as "a general facilitator for all things confusing and/or bureaucratic" AKA someone that aids in financial transactions, room reservations, helping with events, troubleshooting all sorts of situations, and answering a plethora of phone calls and emails.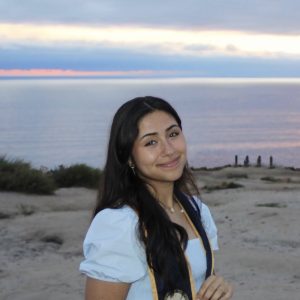 Lizbeth Hoffman
Research Technician, joint with the Villa lab
Lizbeth graduated with her BS in Biochemistry/Chemistry from UC San Diego in 2023. During her time as an undergraduate she spent time volunteering at UCSD Health helping patients and their families through post-operative care. She also explored opportunities in industry as a laboratory technician intern through the UCSD Bio-Sci Co-op Program and later a Cell Therapy Manufacturing Technician at Excellos where she worked on product inventory organization and learned GMP in cleanrooms. Her current work in the Pogliano Lab includes lab management and aiding PhD students in their studies of successful phage nucleus assembly with automated western blots. In her free time, Lizbeth enjoys spending time with her two dogs, hiking, and playing indoor soccer.
Undergraduate Students
Amber Lee
Kyle Thomas
Isabelle Shepherd
Meliné Norquist
Ivan Chavez
Sela Peters
Sahana Rangarajan
Sinclair Chieng
Millie You
Nathan Muck
Lab Alumni
Lauren Brumage
Vorrapon (Arthur) Chaikeeratisak
Hazel Davis
Alan Derman
Mackennon Egan
Marcella Erb
Lynley Fernandez
Kanika Khanna
Anne Lamsa
Jina Lee
Tara (Penny) Mahoney
Elizabeth Montaño
Katrina Nguyen
Poochit (Mike) Nonejuie
Joe Sugie
Annika Sy
Hannah Tsunemoto
Arica VanderWal